The process for obtaining a unitary patent will be the same as the current process for obtaining an "old style" European patent (ie equivalent to a bundle of national rights) under the EPC, except that at the end of the grant procedure, applicants will be able to choose to make the patent a unitary patent (ie for it to have unitary effect in the relevant EU states), rather than a classical European patent.
So, as with the current procedure, a European patent application is filed either directly with the European Patent Office (EPO) or via an international (PCT) patent application. It is searched and examined by the EPO, amended as necessary, and is eventually in order for grant.
At the grant stage the patent applicant will select the type of selection sought: either an "old style" European Patent (ie a bundle of national rights) or a European patent with unitary effect. There are pro's and con's to each option and the applicant must decide whether to choose a unitary patent or a classical European patent. Under the current system there is no such choice for applicants: after grant by the EPO the centralised nature of the patenting procedures stops and national rights follow administered by national institutions. If an applicant chooses the unitary route the centralised aspect continues, with the EPO continuing to administer the multinational instrument and with court disputes handled by the UPC.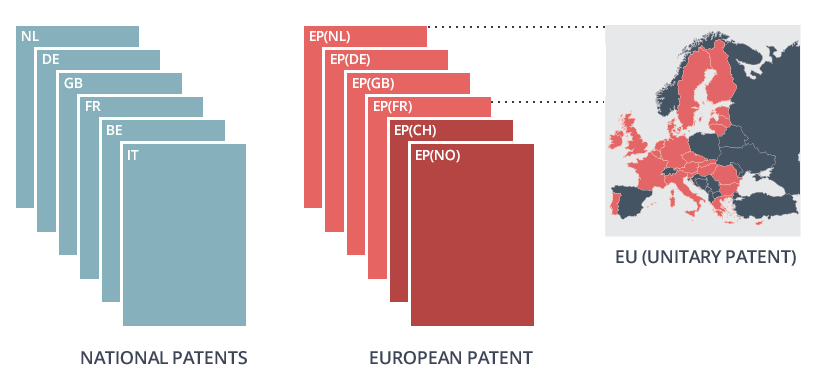 Note that it is not possible to obtain a unitary European patent and a national patent for the same country from the same patent application. However there are possibilities for patentees to benefit from both systems.
For a transitional period until sufficiently high quality machine translation facilities are available, applicants for a unitary patent will need to provide a full (human) translation of the complete specification. If the application was not filed in English, the translation language must be English. If the application was filed in English, the translation language must be into an official language of the European Union. The transitional period is expected to be at least six years and no longer than twelve years.